THE ROAD TO RIVERDANCE
In his memoir Bill Whelan recounts a lifetime of stories and experiences that led to that now famous evening at Dublin's Point Theatre in 1994. Considered a watershed moment in the cultural history of a country embracing the future, Riverdance was a moment forty-five years in the making for its composer.
'Vividly describes his singular journey from Limerick to world fame as a Grammy-winning composer … a fascinating and revealing book about the man and his music.' Gabriel Byrne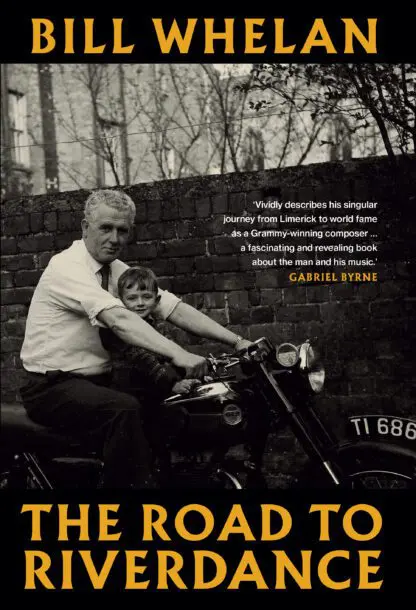 RIVERDANCE
Riverdance was composed especially for the interval act of the 1994 Eurovision Song Contest. The original 7 minute orchestral piece conceived for hard-shoe Irish dance was televised to a European audience of 300 million viewers. As a single release, Riverdance spent 18 weeks at No. 1 in the Irish charts and was a Top Ten hit in the UK.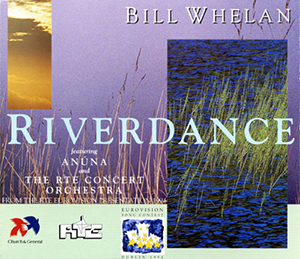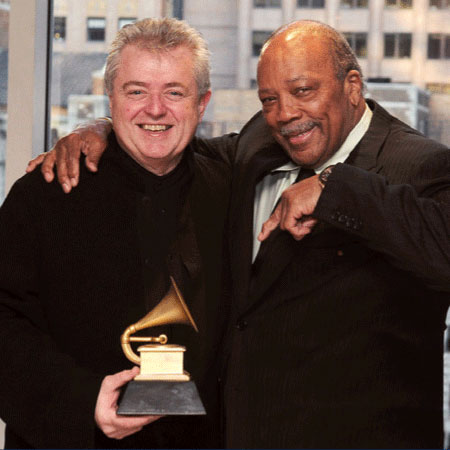 Later that year Bill Whelan began to write Riverdance The Show and in February 1995 it had its first performance at The Point Theatre in Dublin. Since then it has been seen live by over 27.5 million people world-wide. Both the album and videos have topped the charts around the world.
Bill was honoured with a 1997 Grammy Award when the Riverdance record was named the 'Best Musical Show Album'.
---
RIVERDANCE 25th ANNIVERSARY
Twenty-five years on, composer Bill Whelan went back into the studio to re-record the soundtrack to the show. He says "The music had moved into a very different position from when we first recorded it. On the original recording many of the players would have only heard the music a day or two before whereas in this case, the music had been in the ether for a lot of the musicians, many of whom weren't even born when I first wrote the score. As a result, these players come to this recording with a unique virtuosity – distinguished with both a familiarity and an energetic freshness".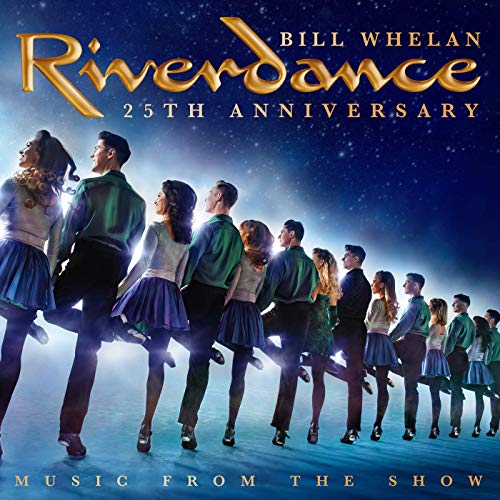 The album compositions marry a rich blend of ethnic influences, such as Russian, Spanish and Irish and features many of the world's finest young musicians including: Mark Alfred who injects a new energy and excitement to this album with his drumming, world renowned Mandolin player Avi Avital, traditional and classically trained Fiddle player Zoe Conway, award winning multi-instrumentalist Tara Howley (Uilleann Pipes & Low Whistle), emerging Spanish Guitarist Amos Lora, two time All Ireland Fiddle Champion Pat Mangan, International soloists Emma McPhilemy and Emma Frampton (Soprano Sax), Damien Mullane (Accordion), finest Eastern European musicians Nedyalko Nedyalkov (Gadulka) and Peyo Peev (Kaval), teenage sensation Haley Richardson on Fiddle, the RTÉ Concert Orchestra and singers Lynn Hilary and Múireann Nic Amhlaoibh who makes her Riverdance debut with a moving performance of the show's principle song Lift The Wings.
---
RIVERDANCE THE ANIMATED ADVENTURE
Riverdance: The Animated Adventure,follows an Irish boy named Keegan (Sam Hardy) and a Spanish girl named Moya (Hannah Herman Cortes) as they journey into the mythical world of the legendary Megaloceros Giganteus, who teach them to appreciate Riverdance as a celebration of life. The film includes original musical score from Bill Whelan and the film's closing titles features a brand-new single, Light Me Up performed and co-written with Bill by Ireland's new singing talent, Lyra.
Directed by Eamonn Butler and Dave Rosenbaum, Riverdance: The Animated Adventure has an impressive Irish voice cast, led by Pierce Brosnan and with John Kavanagh, Brendan Gleeson, Aisling Bea, Lilly Singh, Jermaine Fowler and Pauline McLynn.